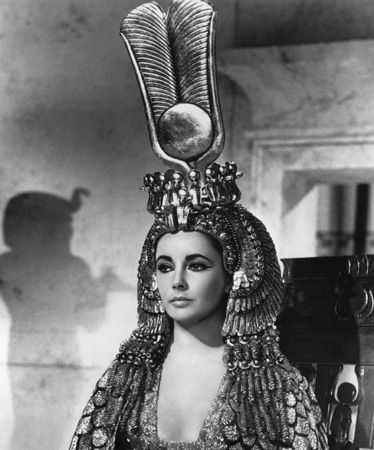 According to an interview with her great-grandson in
People Magazine:
Taylor's great-grandson Finn McMurray remembers cuddling in her big bed, watching everything from her movies, Cleopatra and National Velvet to CSI and Buffy the Vampire Slayer. "We'd watch bad TV and eat popcorn," recalls Finn, 15. "She was so much fun."

Bad? Well, Taylor made a few bad movies herself, and wasn't above a bit of kitsch - have you seen Cleopatra?
What did Sarah Michelle Geller think of this news? She's still a fan of Ms. Taylor:
All I heard in the article was Elisabeth Taylor watched Buffy. I don't care how she may have regarded it(even if she was incorrect)#ILoveLiz

— Sarah Michelle (@RealSMG) November 26, 2013